You will notice that there is a rather distinct difference in the updates to the Repertoire Lists for Wind Band and Big Band this year.
For Wind Bands, there are only 6 new additions with promises of more from publishers once things start to return to 'normal'. However, please remember that for 2020 - 2021 there were 23 new addition which, due to the Festival not taking place, no one was able to access/select for their programmes!
Why not celebrate one of the British composers' birthdays mentioned in a previous article - Malcolm Arnold and Philip Sparke - by including one of their compositions/arrangements in your performances?
However, publishers have not been slow in realising that it may take some time for bands to get back up to full strength and have been spending their time in releasing new arrangements of popular pieces from their catalogues as Flexible Ensembles, such as Frank Ticheli's 'Amazing Grace' & 'Vesuvius', Eric Whitacre's 'Seal Lullaby' and Derek Bourgeois' popular 'Serenade'. There are also some excellent new compositions, such as Bruce Broughton's 'Little Acorns' & 'Pursuit'.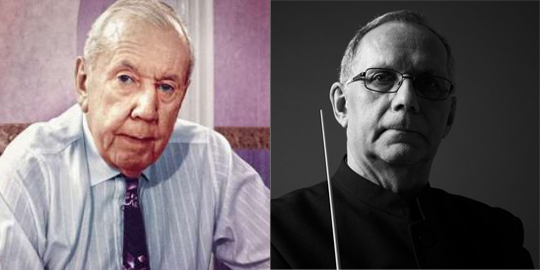 Look out for a separate Flexible Ensembles list, with recommendations for both wind and big bands, coming soon.
The Big Band publishing world has approached things rather differently with many composers taking the opportunity during lockdowns to write, collate and publish their material. Some of those used to writing for the higher grade levels have started, or continued, to compose quality pieces for the lower to middle grade levels. For example, Steve Wiest's 'Otto Korrekt' at Grade1.5 & 'Why Not?' at Grade 2, together with 'Goodbye Enchilada' at Grade 4.
Gordon Goodwin continues to add to repertoire at mid level with 'Don't Steal My Stuff' at Grade 3, together with, at Grade 3.5, 'Stay In Your Lane' and his tribute to master arranger/composer Sammy Nestico (who died in January), 'My Man Sam'. If you look closely at other new titles, you will see a few more tributes. Why not add your own by including a Sammy Nestico composition, or one of these tributes, in you programming this year?
- NIKKI ILES - JAZZ PIANIST -
You will also see the names of two British big band composers who are appearing on our lists for the first time and providing a number of fresh, quality pieces.
Nikki Iles is a highly experienced jazz pianist, composer and educator who leads her own big band - Nikki Iles Jazz Orchestra - full of top professionals. Check out her website
Hear Nikki's Jazz Orchestra performing at the Vortex Jazz Club you can hear 'live' extracts from 'Big Sky' (9'47") and 'Red Ellen' (15'21") as well as 'Hush' and 'Wild Oak'.
A scrolling audio score of 'Wild Oak'
NYJO Proms performance of 'Hush'
To view scores, find out prices and order any sets please contact Nikki direct at nikkiiles@aol.com.
You can meet Nikki when she leads our Big Band Play Day 'Back In The Groove' at Warwick School on Sunday 22nd August. Hopefully she''ll bring some of her music with her!
Our other newcomer is trombonist, composer, arranger and orchestrater and big band leader Callum Au.
Once again, check out his website https://callumaumusic.com to learn more and find his Big Band sets for sale. Currently all of these are at the higher grade levels but he is working on pieces at Grade 3-4 level for publication next year. Watch this space!
All of Callum's compositions included on the Repertoire List can be heard on the superb album 'Louis and Cal's On Stage'. It features Louis Dowdeswell on trumpet, who Callum also runs a recording studio with. Check it out on Spotify, Apple Music, etc., to hear full performances of 'Cherok-ego', 'Far Beyond The Stars', 'Let Battle Clements' and 'Simon Says'. Linked to this album is their 'Ultimate Big Band Toolkit', a series of e-books for each instrument to help you improve as a big band player in the comfort of your own home. While your there, also listen to his gorgeous album with vocalist Claire Martin - 'Songs and Stories'. You won't be disappointed!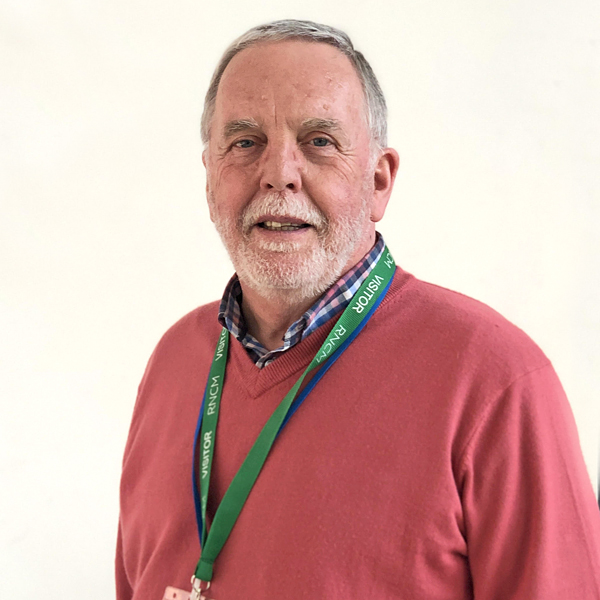 I hope to be introducing you to more exciting seasoned and new UK big band composers and charts over the coming months.
Barrie Johnson