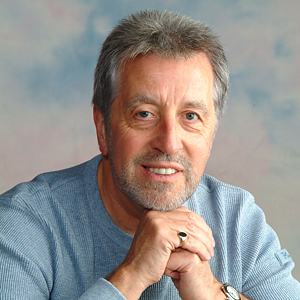 Keith Allen
NCBF Festival Director
Keith Allen MMus BA FTCL ARCM PGCE
admin@ncbf.info
+44(0)1295 788499
Keith Allen was born and educated in London and was awarded a scholarship to the Royal College of Music. Studied at Birmingham University, Kingston University, with a Master degree from the University of West London. Played clarinet and saxophone in numerous orchestras, working professionally with the Royal Shakespeare Company and the City of Birmingham Symphony Orchestra.
Previous positions include Saxophone Tutor: Birmingham Conservatoire; Head of Birmingham Music Service. Current positions include Director: National Concert Band Festival; Music Director: Birmingham Symphonic Winds; Consultant Editor: Faber Music Ltd; Conductor: Solihull Youth Wind Orchestra; 'conductor in residence': University of Birmingham Wind Band; Advisory Board member: London International Music Festival.
In 2015, Keith curated world-wide-woolfenden at the RSC Swan Theatre in Stratford-upon-Avon in the presence of the composer. This unique celebratory event involved Keith as Music Director of Birmingham Symphonic Winds, performing all the wind band compositions of Guy Woolfenden in one concert.
Schedule includes adjudicating across all musical genres at festivals in the UK as well as conducting in America, Spain, Latvia, Ireland, Hong Kong and the UK.
Works with numerous internationally renowned soloists and eminent composers promoting contemporary music for wind orchestra and since 2013 has headed a Best of British Music trade stand at the annual Midwest Clinic in Chicago.
Lives in rural Oxfordshire with his wife and their two secondary school-aged children, plus a black Labrador dog.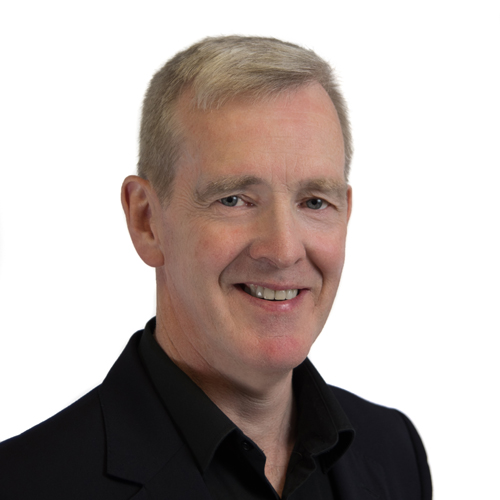 Wg Cdr (rtd.) Duncan Stubbs OBE
Chairman / Trustee
Wg Cdr (rtd.) Duncan Stubbs OBE MMus FRSM ARCM LGSM
"Duncan Stubbs has established world class standards of performance with the RAF Central Band and has consistently maintained a dedication to share his knowledge and leadership with aspiring young musicians. Duncan's enviable reputation as a director, composer and educator place him amongst the world's finest exponents of Concert Band Music, with his charismatic mentorship and skillful presentation always producing remarkable results". Kevin Price. Interim Director of Music (2018) and Head of Brass and Percussion - Royal Welsh College of Music & Drama
After graduating from the University of York Duncan joined the RAF in 1983, was commissioned as a Director of Music in 1990 and appointed Principal Director of Music for the Royal Air Force 2009
He has conducted on theatre and televised performances, produced and recorded several commercial CDs, has arranged scores for film and composed for Wind Band and smaller ensembles.
He has worked extensively with musicians in school, University, Conservatoire, and Community Bands.
He has taken a leading role in major ceremonial events with the RAF, a highlight being writing and conducting the wedding fanfare for the marriage of Prince William and Kate Middleton.
Winner of both the Albert Thomas Composition prize and the Primrose Ensemble Composition prize.
In 2017 he was awarded the OBE for services to Military Music.
He is currently resident conductor with 2 wind bands and conducts wind band workshops and summer courses throughout the UK.
Teaches conducting for the RAF and the University of West London, adjudicates brass and wind band Festivals and continues to write and arrange music.
"Duncan brings a wealth of experience and knowledge to every rehearsal and continually motivates students of all ages to work to their full potential. An engaging technique allows for any group under his direction to flourish and develop in a very enjoyable atmosphere. A consummate professional." Phill Hyde - Manager: Kent Music Summer School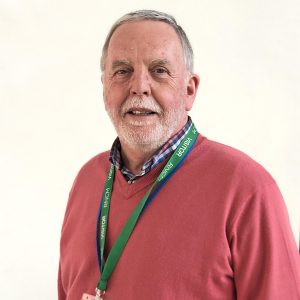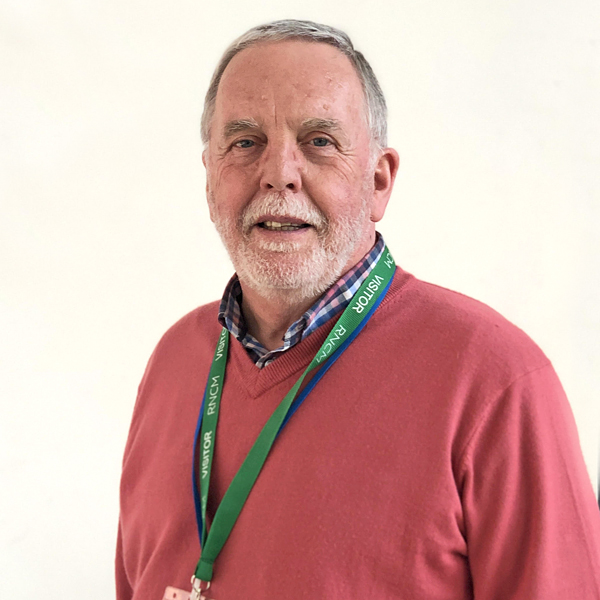 Barrie Johnson
Vice Chair/Trustee
Barrie Johnson B.Ed (Hons) FTCL LTCL
Born in Newcastle-upon-Tyne, gaining early musical experiences through Salvation Army brass bands and choirs, his playing career included being principal euphonium with bands in Newcastle & Kettering.
He has also featured on tenor horn, tuba and trombone with bands in London, Kettering and Birmingham, including City of London Brass. During this time he also took part in performance tours to Norway and Canada, featured on radio and LP recordings and performed in many major concert venues throughout the UK.
Barrie has been conducting school, youth and community groups in all musical genres for many years.
As a school music teacher, he has taught in primary, middle and secondary schools, heading up very successful music and expressive arts departments for over 35 years, retiring as Director of Music at Northampton School for Boys in 2015 after 14 years in post.
Directing groups, including Wind Bands and Big Bands, from 3 different schools to regular top award-winning performances at the National Concert Band Festival and the National Festival of Music for Youth, programming challenging music, was key to raising standards and student aspiration. It also allowed him to direct performances in some of the country's top performance venues including Symphony Hall, Birmingham, Royal Albert Hall and Royal Festival Hall, London, and The Sage, Gateshead.
At NSB, he formed two community bands - Cripps Hall Jazz Orchestra and East Midlands Wind Orchestra - as exemplars to further raise aspirations in the school's top groups. Regular successful performance jazz tours for his Big Band and Jazz Vocal Group, to New York, Los Angeles and Florida were also organised to further raise standards by partnering with high performance American school groups and receiving coaching from such international stars as Gordon Goodwin, Eric Marienthal, Wayne Bergeron, Jeff Jarvis, Chuck Owen and Tom Brantley.
As well as school groups he has also conducted many area and county youth bands (both brass and wind), community bands and choirs, and has conducted groups, and acted as Musical Director, on a variety of residential holiday music courses.
He has also been involved with IAJE (International Association for Jazz Education), adjudicated regularly at various music festivals and, together with Keith Allen, is responsible for keeping NCBF Repertoire lists and the Criteria Sheet up-to-date and relevant.
Since retiring from full-time teaching he has continued to teach A-level, act as a freelance Music Education consultant, adjudicate, guest conduct, lead workshops/holiday courses and compose and arrange for Wind Band and Big Band.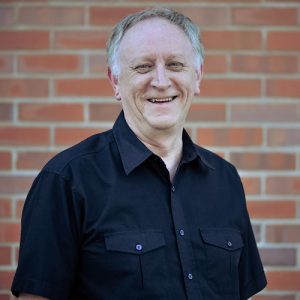 Kevin Cooke
Business Manager / Trustee
Kevin was born in Solihull and was educated in the UK and Indianapolis, USA. He began saxophone lessons at the age of 11 and was a member of his school Wind Band and Dance Band. He later joined Solihull Youth Wind Band and also Midlands Youth Jazz Orchestra. Accountancy studies then took him out of music for 7 years but he came back as a founder member of Lyndon Concert Band, Solihull. He later joined the Midland Wind Orchestra and Birmingham Symphonic Winds.
Kevin has a strong track record of working in the voluntary sector and in 1992 he joined the board of BASBWE (British Association of Symphonic Bands and Wind Ensembles) as Secretary before moving on to establish ncbf (National Concert Band Festival) as a charity, becoming one of the founder Trustees and the Business Manager. Kevin also established SYMSA (Solihull Young Musicians' Support Association) as a charity, becoming the Chairman and Treasurer.
In his professional capacity, Kevin has worked as a financial controller in the retail sector for a £12M turnover group of shops. He also runs his own company and supports various voluntary groups on technical matters including recording, photography and websites.
Trustees
Jayne Rollason (Allen) | Simon Platford MBE | Steven Legge | Olivia Wild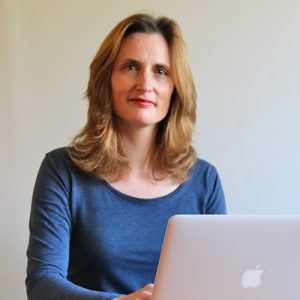 Jayne Rollason (Allen)
Partnership Coordinator / Trustee
Jayne Rollason (Allen) BA (Hons)
Born in Birmingham, flautist and Performing Arts (Arts Administration) graduate from De Montfort University.
Moved to London to work for a management company working on theatre productions and live poetry tours.
After a period in the recording industry, she worked freelance for a number of clients including Lontano Ensemble/Lontano Records/European Women's Orchestra (Odaline de La Martinez), Windsor Festival & Ascot Jazz Festival, a corporate video production company and Stratford-on-Avon Music Festival.
Moved into artist management in 1999 working for Stephannie Williams Artists where she managed a portfolio of artists and orchestra tours, including the Trondheim Soloists and Norden Orchestra (combined youth orchestra from Nordic Countries) and was UK Director of 2001 Sounds of Sweden, A Celebration in Scotland – a 10 day Festival promoting collaboration between Swedish and Scottish artists, including management of a concert tour by the Malmö Symphony Orchestra. Organisations participating in the Festival included the BBC Scottish, Royal Scottish National and Scottish Chamber orchestras, Kroumata Percussion Ensemble, series of lunchtime recitals held at the Royal Scottish Academy of Music and Drama, Swedish design exhibition and a film festival. Concerts were recorded by BBC Radio 3 & transmitted during a special "Swedish Week".
Established Classic Management, her own international artist and management company in 2002, representing a select group of artists in concert and recording engagements across the UK and around the world.
Midlands Director for the charity Live Music Now for 7 years organising outreach performances and projects across the Midlands and supporting young musicians.
Project Manager for the 2019 inaugural Philip Jones International Brass Ensemble Competition held in partnership with the Royal Northern College of Music and Royal Philharmonic Society.
Founding Trustee of ncbf. In 2021 Jayne was also appointed as part-time Partnership Coordinator.
Founding member of Birmingham Symphonic Winds, where she is Principal Flute and a Trustee.
Former Joint Honorary Secretary to the Denne Gilkes Memorial Fund in Stratford-upon-Avon for 17 years, giving awards to students of drama and music.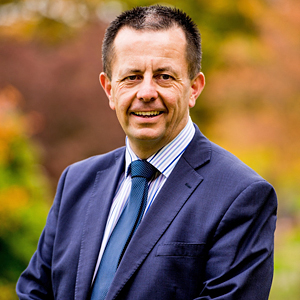 Simon Platford MBE
Trustee
Simon Platford MBE LTCL ABSM
Born in Great Yarmouth.
Gained a Scholarship to study Cornet with Phillip McCann at the age of 16 and spent 5 years under his tutelage at Huddersfield Technical College and Birmingham Conservatoire, where as a performer he reached the Finals of Conservatoire Ludlow Concerto Competition and The BBC Radio 2 Young Musician of the Year competition.
Attained a 1st Class Honours degree majoring in performing and two performance diplomas.
Played with almost all of the country's leading brass bands including a spell as the principal cornet of the world famous Desford Colliery Band.
As a teacher he has led bands and choirs in 3 schools to National and International success. Including performances in nearly every major concert hall in the UK, several European countries and the Isaac Stern Auditorium at Carnegie Hall, New York.
National Finalist in Classic FM music teacher of the year competition.
Has been an adjudicator at many music festivals across the UK.
Awarded the MBE in 2014 by Her Majesty the Queen for services to music education.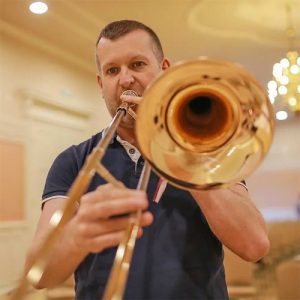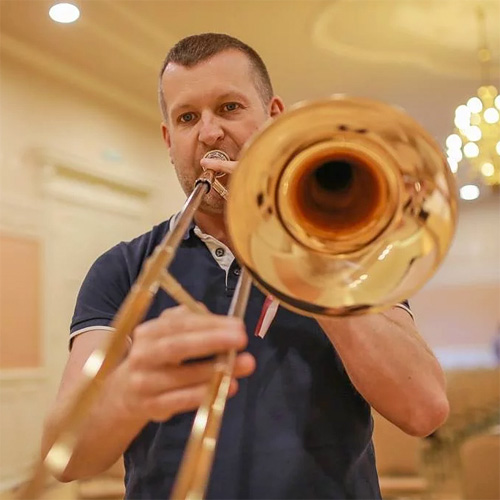 Steven Legge B. Music PGCE
Trustee
Steven Legge B. Music PGCE
Steven has worked in music education as a teacher, performer, conductor and lecturer for over 25 years.
His educational research has led to several publications under the label 'Music Marvels', a unique series of tutor books and resources.
Steven is currently a Senior Lecturer in Music at the University of the West of England. He is a Fellow of the Winston Churchill Memorial Trust which was awarded after his research into high school music education in the USA in November 2015.
His work has taken him to Lithuania, New Zealand, Holland, USA, Spain, Singapore and South Korea, working as an adjudicator, teacher and trombonist.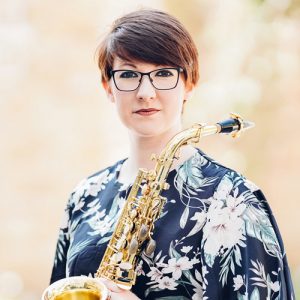 Olivia Wild
Trustee / Digital Coordinator
Olivia Wild BMus (Hons)
​Olivia is a Saxophonist and Clarinet player – she studied Music at Goldsmiths College, University of London.
Olivia has spent over 10 years in the MI Industry, predominantly in sales management and marketing with woodwind and brass specialist companies, Howarth of London, and Windology Music. Now focusing on distribution and brand representation, Olivia is part of the Barnes & Mullins Sales and Marketing Department, based at their headquarters in Shropshire, UK as the Orchestral Product Specialist.
Olivia is also a member of the Board of Directors at The Music Industries Association. The Music Industries Association (MIA) is the UK trade body that represents the interests of UK businesses making and selling musical instruments and associated products.
Freelance Web Designer, Photographer, Videographer and Graphic Designer.
Serving Member of the British Army Reserve, serving with The Regimental Band of The Honourable Artillery Company.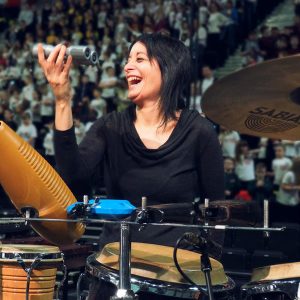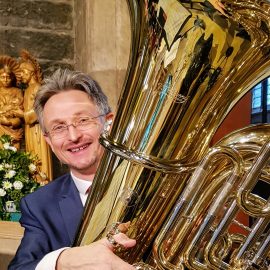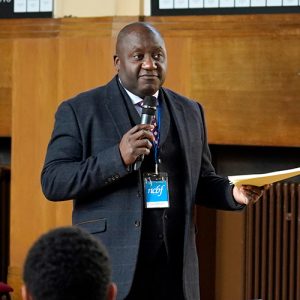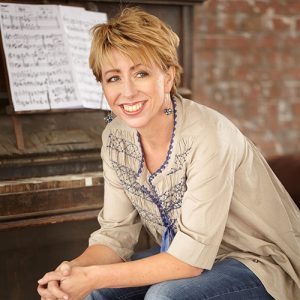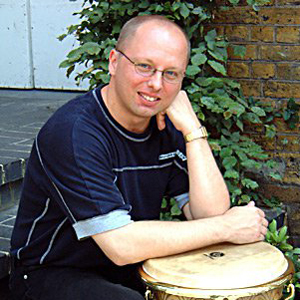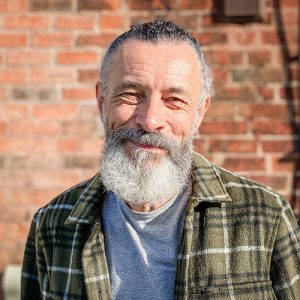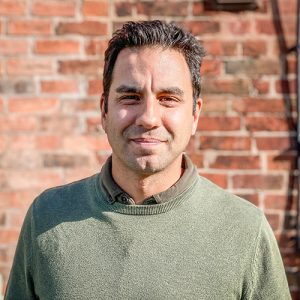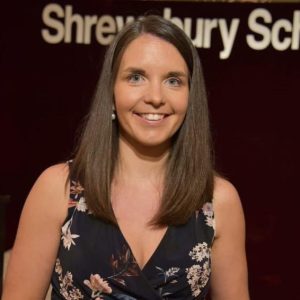 NCBF Festival Office
NCBF | Registered Charity 1111790
6 Colehurst Croft
Monkspath
Solihull
West Midlands
B90 4XQ