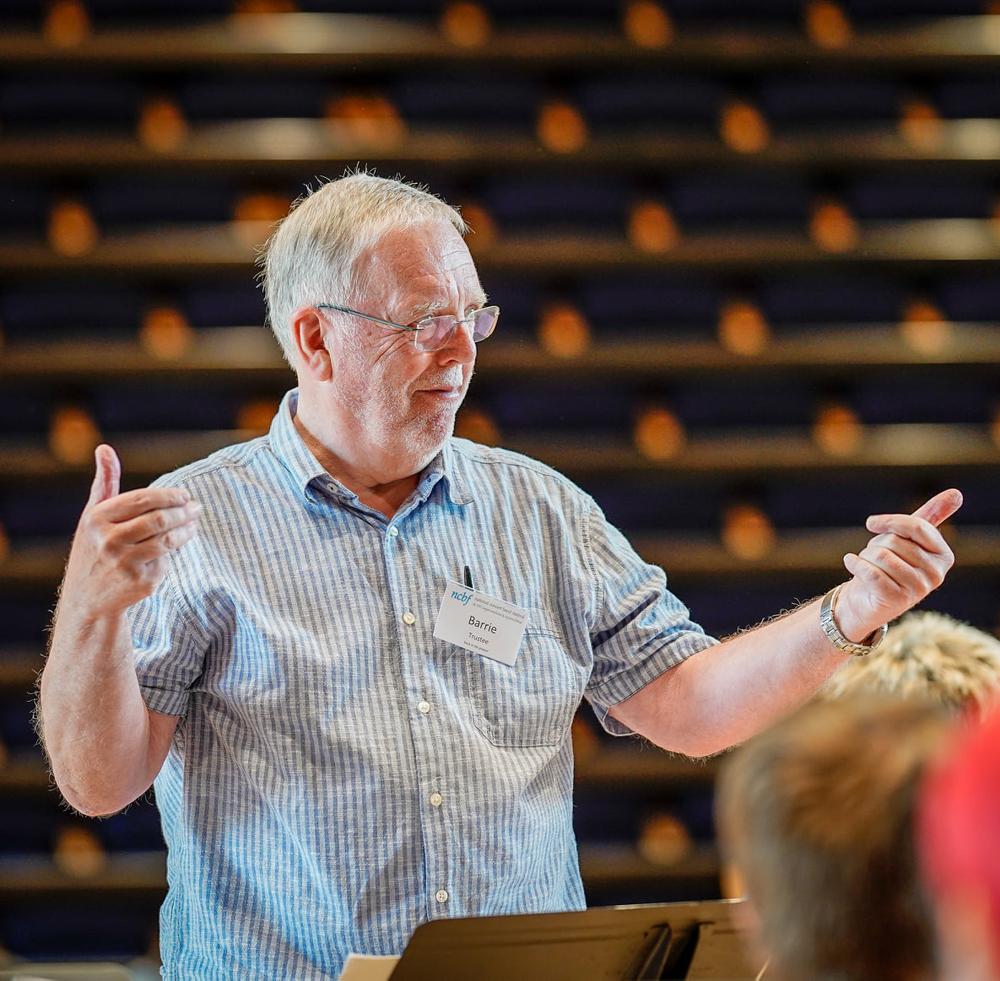 In my last article I promised a separate Flexible Ensembles list, with recommendations for both wind and big bands. However on reflection I have decided to set out my suggestions in a different format.
As bands start to come together again, 'live' ,to rehearse and prepare for performances to 'live' audiences (Huurrrahhhh!!!!) a number of problems may be encountered.
---
1. Players are 'out of practice' and are not at the same standard as they were prior to lockdown. It will take some time for individuals to 'get their lips back in' and build up consistency and stamina. Ensemble listening and performance skills will need to be re-established. Band directors may need to be considering pieces at a lower grade level than previously, until confidence and performance levels can be re-built.
2. Bands, for a number of very understandable reasons, may have to restart with fewer numbers and/or an imbalance between the various sections.
There are SOLUTIONS to these issues while keeping band musicians engaged.
1. The NCBF Repertoire Lists contain challenging pieces of music at all grade levels. It isn't just about performing the most difficult piece you can; it is about focussing on the musical elements of Tone, Tuning, Balance & Blend, Dynamics, Rhythmic Accuracy & Ensemble, Articulation & Phrasing, Style & Interpretation and, for Big Bands, Improvisation as outlined on the Award Criteria document on this website. These are the things to concentrate on when working on any piece of music. If Band Directors have a copy of the Criteria available/in their minds then the musicians in their care cannot help but improve their performance standards - Building Back Better (oh, where have I heard that phrase before?!).
2. Consider music available for reduced/flexible ensembles. As previously mentioned wind band music publishers and composers have not been slow in realising that it may take some time for bands to get back up to full strength and have been spending their time in releasing new arrangements of popular pieces from their catalogues as Flexible Ensembles. In contrast, a large range of music for jazz combos has been available for some time.
The Good News. For the NCBF 2021-22 Regional Events, bands who cannot muster the usual forces may enter a Flexible Ensemble
In the Wind Band classes you should endeavour still to include a piece by a British composer in your programme.
For Wind Band
Bands performing pieces at Grade 1 or 2 will probably find that most of these scores have been designed to allow for performance by reduced size ensembles. To give some examples:
Philip Sparke's popular 'La Caracolá' (Flamenco for Band), published by Anglo Music/Hal Leonard, is scored for Flute, Oboe, Clarinets 1 & 2, Alto Sax, Trumpets 1 & 2, a Tenor part, a Bass Part plus multiple Percussion and an optional Piano Accompaniment.
Martin Ellerby's Grade 2.5 'The 'Big Easy' Suite' is scored for Flutes 1 & 2, optional Oboe, Clarinets 1 & 2, Alto & Tenor Sax, optional Horn in F, Trumpets 1 & 2, a Bass line and 2 Percussion. Part of Studio Music's Prelude 'Plus' Series, together with the easier 'Prelude Series', they were designed with flexible ensembles in mind.
Hal Leonard's Flex-Band Series is another source of excellent flexible arrangements, with Michael Sweeney's Grade 1.5 'Celtic Air and Dance' being scored for 4 flexible parts + up to 3 percussion and Michael Ore's Grade 2 'Cyclone' utilising 5 flexible parts + up to 4 percussion.

Head over to Studio Music's Flexible Band pages for more ideas.
If you want your music quicker then JW Pepper have a vast quantity of music available by e-print.
Head over here to see their Flexible/Adaptable Instrumentation pieces.
Both of these sites allow you to filter by difficulty level, with many scores on the Pepper site available as scrolling YouTube audio scores.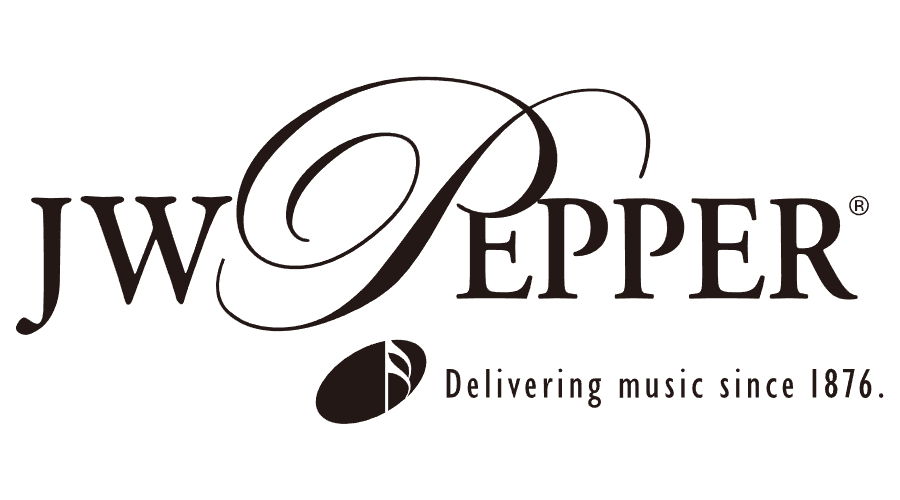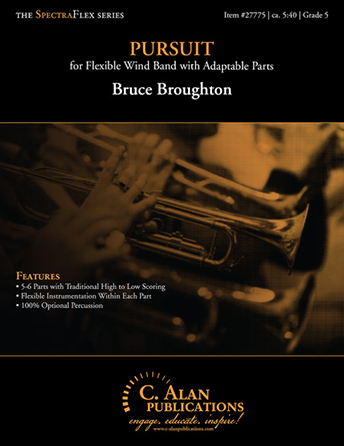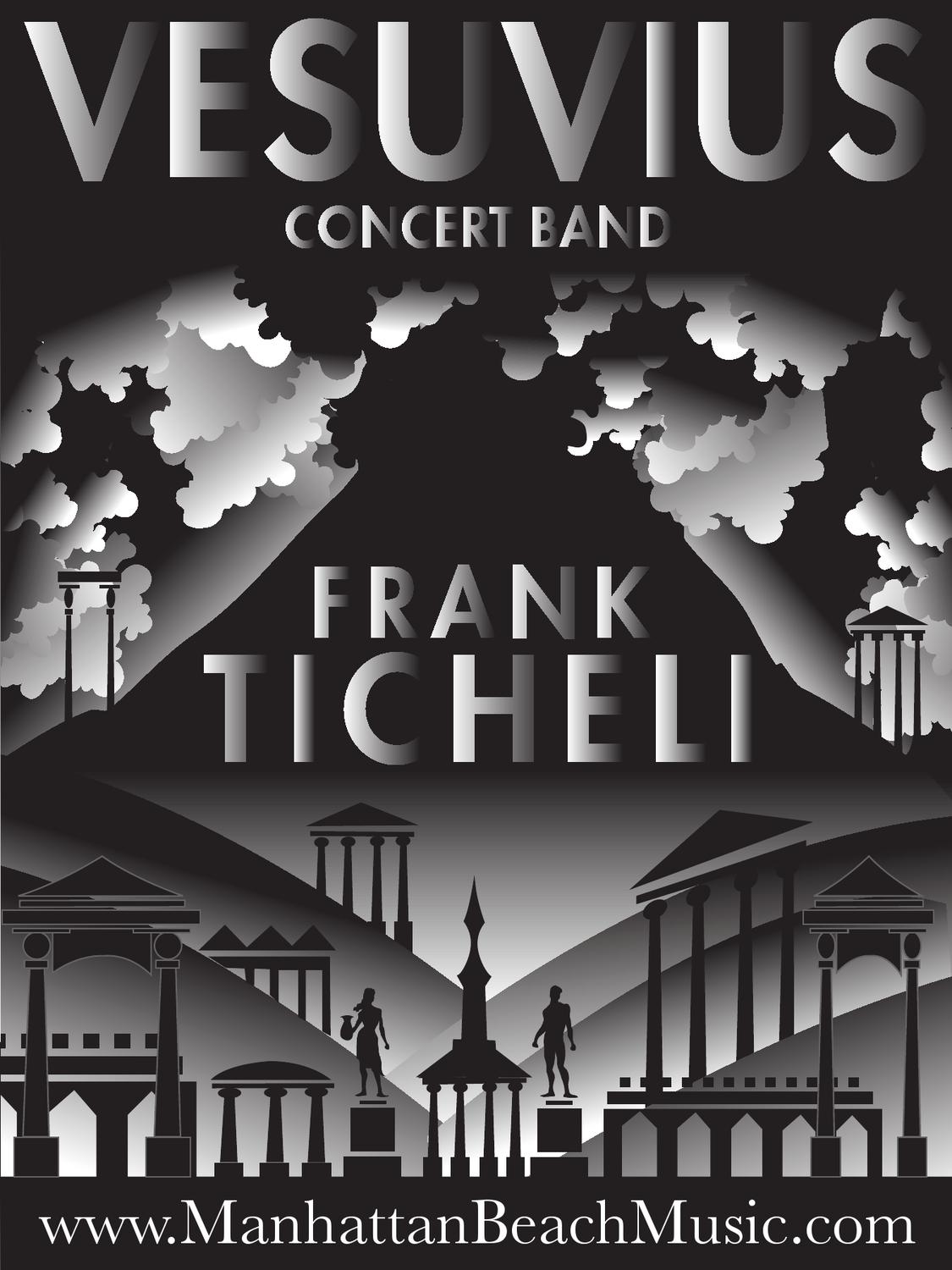 From a British Music perspective, it is good to see that G&M Brand International have released flexible versions of Derek Bourgeois' Grade 3.5 evergreen 'Serenade' for 6 parts + up to 3 percussion, Holst's 'Moorside March', at a similar level but scored for 5 parts + up to 4 percussion; Adam Gorb's 'A Little Tango Music', for 6 parts and up to 3 percussion and his Grade 2 'Three Way Suite' (Grade 5; 4 parts + up to 4 percussion)
Individual composers have been taking the opportunity to publish some of their works in e-print form, available directly from their own websites. So you can find: manhattanbeachmusic.com
Frank Ticheli's 'Joy' (Grade 2; 4 parts + up to 4 percussion); 'Vesuvius' (Grade 4; 5 parts + up to 4 percussion); 'Amazing Grace' (Grade 3.5; 5 parts + up to 3 percussion) for starters!
Peter Meechan's popular 'Song of Hope' (Grade 3; 5 parts + up to 3 percussion)
John Mackey's Grade 3.5 dance inspired 'Strange Humours' (4 parts + djembe)
Steven Bryant's evocative Grade 3 'Dusk' (4/5 parts + up to 4 percussion)
A wealth of interesting material here including 'Circuit Breaker' (Grade 1.5; 4 parts + up to 4 percussion); 'Earthdawn' (Grade 2.5; 5 parts + up to 3 percussion); 'Deux ex Machina' (Grade 4; 5 parts + up to 4 percussion)
C. Allen Pubs - available through J W Pepper
Film composer Bruce Broughton's 'Shell Game', 'Pursuit', 'Little Acorns' (all Grade 5; 6 parts + up to 4 percussion) and 'Takin' It Easy' (Grade 3; 6 parts + up to 2 percussion); David Gillingham's 'Appalachian Counterpoint' (Grade 5; 4 parts + up to 4 percussion) and 'Scherzo d'Espoir' (Grade 5; 6 parts + up to 2 percussion); Carl Holmquist's 'Stomping Ground' (Grade 4.5; 4 parts + up to 4 percussion).
Do have a look at Murphy Music Press for even more Flexible Ensemble pieces for Wind Band
All are music of high quality, with the fascinating thing being that, depending on the resources available, Band Directors can choose who plays what and when. That should give some really  interesting results and keep everyone on their toes!!
The same thing applies with Grade 1 to 2 pieces as with Wind Bands. Many of the charts at this level that you will find on the NCBF Repertoire List are designed with flexible instrumentation in mind.
For example, looking at Rick Hirsch's Grade 1 'Beantown Blues Parade' published by Alfred, it can be performed with Alto Sax 1 & 2, Tenor Sax 1, Trumpets 1 & 2, Trombone 1, Piano, Bass & Drums. Tenor Sax 2, Baritone Sax, Trumpet 3, Trombones 2 & 3 and Guitar are all optional.
Hal Leonard also provide arrangements of a broad range of jazz standards in their Easy Jazz Combo Series. All charts are Grade 2 level and scored for 4 horns & rhythm. Part 1: Trumpet (Alto Sax); Part 2: Alto Sax (Trumpet); Part 3: Tenor Sax (Alto Sax/Trombone); Part 4: Trombone (Tenor Sax). See here
When you get to Grade 3 and above there are some excellent charts that can provide terrific material for the smaller line up.
Hal Leonard's Little Big Band Series provides a comprehensive list of standards scored for one each of Alto, Tenor & Baritone Saxes, Trumpets 1 & 2, Trombone, Guitar, Piano, Bass & Drums.. Highly experienced arrangers Mark Taylor, Michael Philip Mossman, Mike Tomaro and John La Barbera provide some original takes on these classic charts. Although labelled as Level 4 (MA on Pepper) many can be played by ensembles working at Grade 3 (M on Pepper). Explore
Take a look at Mark Taylor's jazz waltz version of Beatles favourite 'Here There and Everywhere'
….or Mike Tomaro's Samba take on 'Have You Met Miss Jones'
…. or Eric Richard's Dirty Dozen Brass Band style setting of the funky 'Hey Pocky Way'
…. or Duke Ellington's 'Caravan' set to an Afro-Cuban groove by Michael Philip Mossman
For those wanting a real challenge, have a look at Jeff Holmes arrangement of Randy Brecker's 'Some Skunk Funk' in Kendor's Jazz Combo Series. At Grade 5.5 it's scored for Trumpet (Alto Sax); Alto Sax (Tenor Sax); Tenor Sax (Trombone) plus rhythm section.
In the same series, scored for the same line up, is Jeff Jarvis' Grade 4 arrangement of Antonio Carlos Jobim's 'Desafinado'.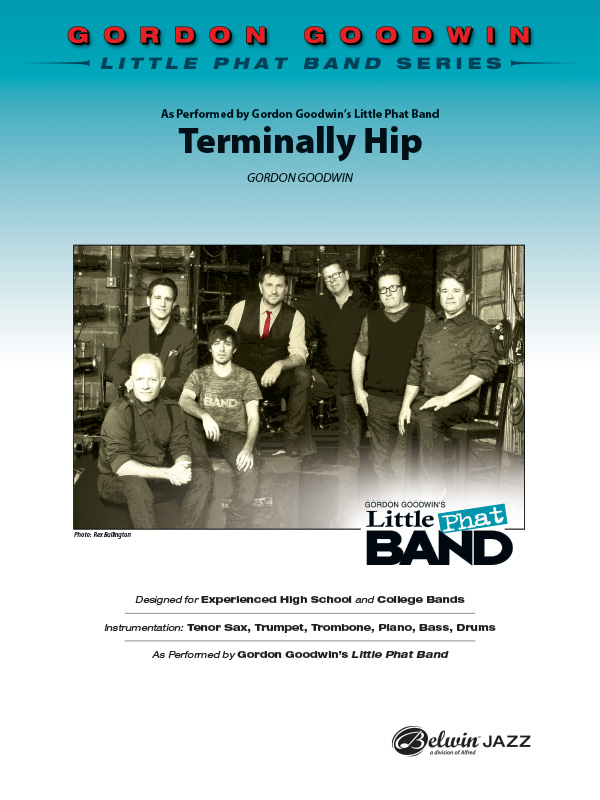 Gordon Goodwin has been producing some excellent charts in his 'Little Phat Band' Series, published by Alfred. All are scored for Tenor Sax, Trumpet, Trombone plus Rhythm Section, 'Terminally Hip', a medium fast swing chart, is written at Grade 3 level. Most are at Grade 4 - 5 level, such as 'Garaje Gato', 'Cot In The Act' and 'I Know You', with 'Why Can't We Have Nice Things' at a challenging Grade 6.
Rick Hirsch has some highly entertaining combo charts based on some of his big band charts. Scored for Trumpet (Alto Sax); Tenor or Alto Sax; Trombone or Baritone Sax plus rhythm section, they range from the New Orleans Street Beat Feel 'Git-Down Time' and 'We Tango Tonight' at about Grade 3.5 to the scintillating 'Catch Me If You Can!' at Grade 5.
British composer Tim Garland's Dean Street Underground Orchestra recorded 'Soho Story' back in 2002 but contains a wealth of highly original material, all published by Boosey & Hawkes. With a similar line up to Hal Leonard's Little Big Band Series, start by looking at  'I Wish I Knew How It Was To Be Free' and 'Rosa Ballerina' at Grade 4.5 and 'Mr Magic' and 'Made By Walking' at Grade 5. You won't be disappointed.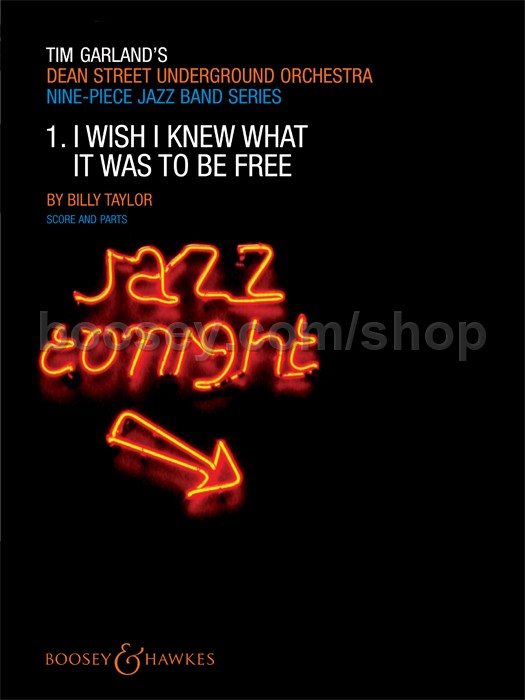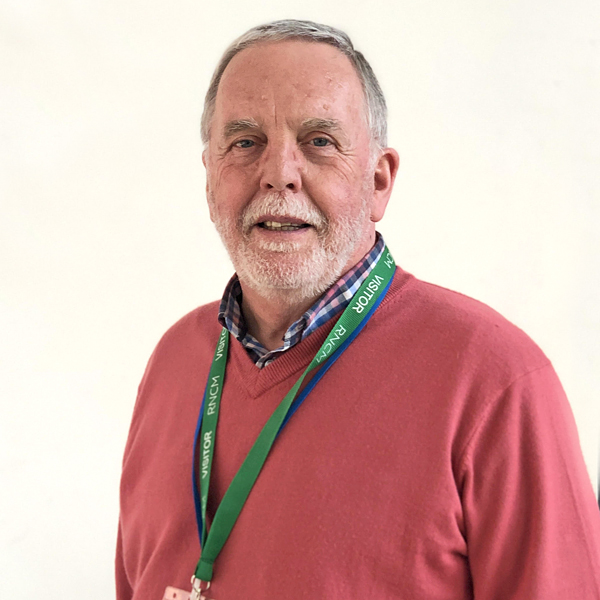 Finally, don't forget to look at the sets of music contained in, for example, Hal Leonard's Jazz Combo Paks, targeted at Grade 3 level groups. With four charts in the same book this is a very cost effective way of purchasing jazz combo music.
The majority of these charts are available from Studio Music. If you want to use e-print to obtain your charts, then J W Pepper is where you should head.
Head over to these sites and discover the wealth of quality material for smaller jazz combos.
Happy researching, but be warned, you could spend ages in a fascinating world of listening!
Barrie Johnson